7 Day Costa Rica Tour Package


Discover the Adventure, Culture, Beauty & Essence of Costa Rica!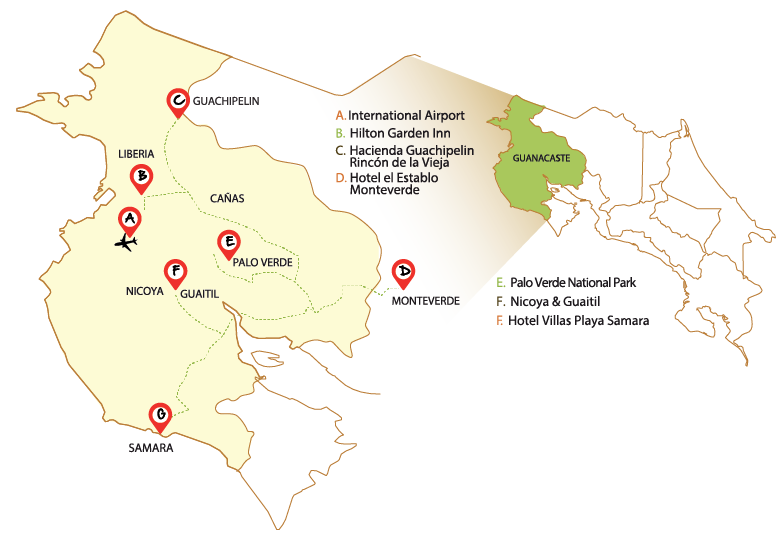 We have designed the perfect adventure tour package so you can experience and enjoy everything Costa Rica has to offer with comfort provided by 4 star resorts. With careful attention to detail, the Costa Rica Monkey Tours Team provides you with everything you need so you can experience the most amazing tropical attractions in this Costa Rica adventure. Experience the activities we have put together throughout the tour for you to enjoy such as: Zip Line Canopy Tours, Horseback Riding, Sky Walk Tours, Hanging bridges, Bird Watching, Boat tour and authentic Costa Rica traditional Pottery towns, pristine tropical forests and unspoiled beaches.
The eight day Costa Rica Monkey Tour package includes airport shuttle transfers, transportation between tour attractions, lodging in some of the best hotel options in the country such as The Hilton Garden Inn, El Establo Resort, Hacienda Guachipelin or Hotel Borinquen and Hotel Villas Playa Samara. In addition to that, your tour will include any entrance fees that may be charged at various attractions and activities, as well as accompaniment by our fully bilingual guides and a great photographer.
Starting at: $1199 p.p for 7 nights, 8 days.
Departure Date: Every Monday and Friday.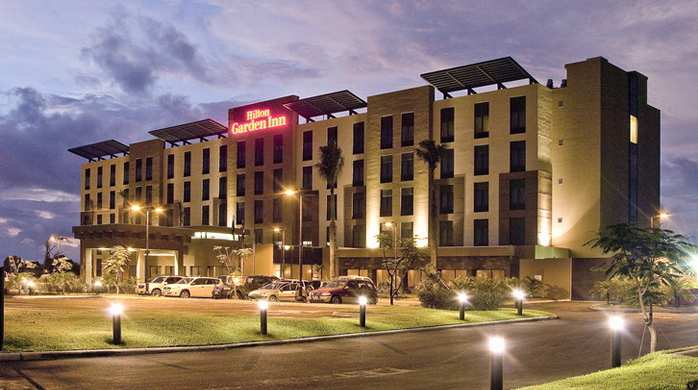 Day 1
Welcome to Costa Rica! Get ready to explore Guanacaste and enjoy all the eco–diversity Costa Rica has for you! You will land at the Liberia International Airport where a shuttle service from the Hilton will meet you and take you to your first night's stay at The Hilton Garden Inn where you will rest, relax and prepare for your upcoming adventure. You will surely enjoy the amazing bed systems they offer for the perfect rest!
You can decide to stay at the Hotel or explore the town of Liberia by taking a taxi or a bus, you can request for more information at the front desk.
Include Meals
Breakfast
Accomodation
Liberia Hilton Garden Inn Hotel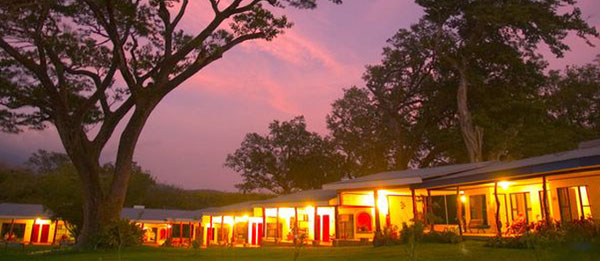 Day 2
Once you finish enjoying the amazing buffet breakfast at the Hilton Garden Inn, you will be taken to The Hacienda Guachipelin for a fully loaded adventure day tour that includes zip lining, majestic waterfalls, a canyon tour, tubing adventure, thermal waters, hot springs and horseback riding. You will then enjoy a lunch buffet at the restaurant with the rest of the group. After this amazing journey you will then spend the night at Hotel Hacienda Guachipelin or Hotel Borinquen depending on availability.
Include Meals
Breakfast, Lunch
Accomodation
Hotel Hacienda Guachipelin
Book Now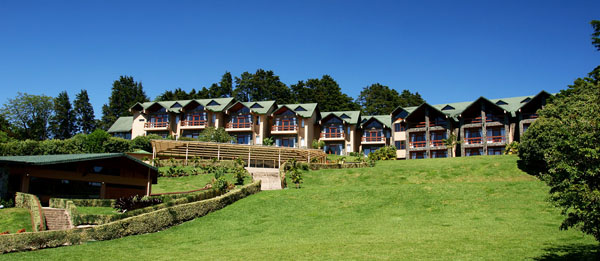 Day 3
Right after breakfast, you will be taken to the Monteverde Cloud Forest. It has been ranked the number 14 place you must visit in the world. Here you will adventure around the cloud forest on board the Sky Walk and Sky Tram Tour. You will be able to see the cloud forest from a bird's eye view. Since the sky tram resides high over the forest, you will observe wildlife as it happens. After this you will have the remaining of the evening at your own disposal to either discover the village of Monteverde or relax and enjoy the amenities of the Hotel El Establo where you will be staying for the night.
Include Meals
Breakfast
Accomodation
Hotel El Establo
Book Now

Day 4
Hotel El Establo offers an exquisite breakfast and right after this Palo Verde National Park is your next destination. Here you will get the opportunity to embark on a boat safari tour and get a close up view of crocodiles, monkeys and hundreds of different species of birds and reptiles. After this adventure you will be visiting the cultural pottery town of Guaitil and learn about the Costa Rican traditions and culture while observing how pottery has been made for centuries. You will also acquire knowledge about historical facts of Costa Rica. Afterwards you will make a quick stop to visit the oldest church of Costa Rica, built in 1644 in Nicoya. After a short drive from Nicoya to Playa Samara you will then arrive at the Hotel Villas Playa Samara for the rest of your trip.
Include Meals
Breakfast, Lunch
Accomodation
Hotel Villas Playa Samara
Book Now

Day 5-7
You will be at Hotel Villas Playa Samara enjoying one of the most magnificent beaches that Costa Rica owns. Recently voted the N.2 best beach in Central America by TripAdvisor, Samara is a top destination to relax and enjoy the sand and sun. Hotel Villas Playa Samara has many other benefits at your service, with this package you will receive a Kayak Tour to Chora Island that includes snorkeling and a knowledgeable guide. You will also be entitled to a 2×1 discount in their Spa Packages. Onsite you will find a Monkey Tours desk with many other activities you can schedule through us.
Include Meals
Breakfast
Accomodation
Hotel Villas Playa Samara
Book Now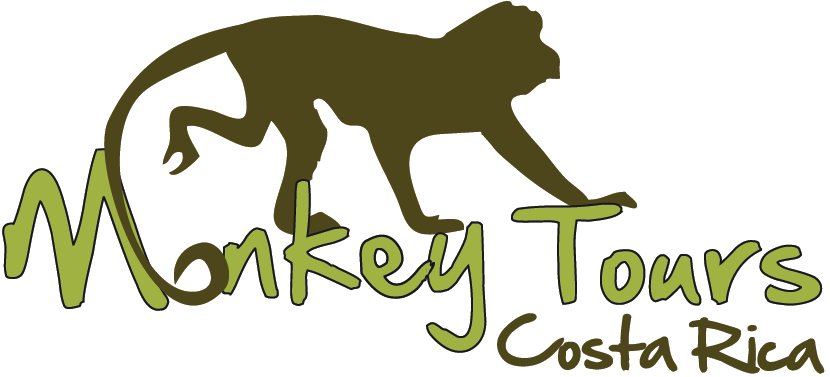 Day 8
Time to go back home!!! The Costa Rica Monkey tour team will take you back to the airport right on time for your flight back home! We hope you have enjoyed this Costa Rica adventure arranged specially for you.
Terms and Conditions:
15% Taxes and Fees not included.
Must arrive on a Monday or Friday. (If not you will have to cover any additional nights as an extra cost)
Schedule traveling is mandatory you can't skip any activities or traveling
otherwise you may have to cover additional costs of other activities or transportation.
Additional persons are accepted, charge per adult is $799 and for kids under 12 is
$499 for the whole package, there is a maximum of 2 additional per room.
Subject to Availability.
Must sign wavers.
Airfare not included.
Some Adventure tours have age, height, weight and health restrictions.
Must be 18+ to check in at hotels or have a responsible adult for this tour.
Credit card and valid ID is required upon check ins.
Please contact our customer service department for an accurate quote for your selected dates. Please remember that we depart Monday's and Friday's. All prices are in US $ plus fee's and taxes (15%).
Restrictions:
Must be 18+ to check in.
Credit card & ID required at booking & check-in.
Age, height, weight, and health restrictions may apply; must sign waiver.
In case of missed transportation, traveler responsible for own transportation.
Airfare and 15% fee's & taxes not included.
Schedule traveling is mandatory you cannot skip any activities or traveling
in case of missed transportation, the traveler is responsible for it's own transportation + may also miss daily scheduled activities
that can't be rescheduled individually.
Cancelation Policy:
Minimum of half the package price applies for all cancelation
* Less than 30 days full payment applies to all cancelations